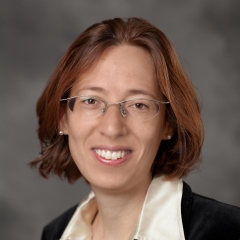 Miriam Schwartz-Ziv
Assistant Professor
Department: Finance
Office:
Telephone: (517) 884-6291
Email: schwartzziv@broad.msu.edu
---
---
Prof. Schwartz-Ziv is an assistant professor in the Department of Finance at Michigan State University. She received her PhD in Finance from the Hebrew University of Jerusalem. She was a research fellow at Harvard: at the Law School's Program on Corporate Governance, the Kennedy School, the Women and Public Policy Program, and the Safra Center for Ethics. She has also taught at Boston University and Northeastern University.

Before beginning her academic career, Prof. Schwartz-Ziv worked in Israel as a financial analyst at the Israel Postal Bank and as a privatization economist at the Government Companies Authority (GCA). She was the GCA's representative on the boards of directors of several large Israeli corporations: the Electric Corporation, Postal Company/Postal Bank, and Coins and Medals Corporation.


Prof. Schwartz-Ziv has published academic papers on boards and corporate governance in the Journal of Financial Economics and the Journal of Financial and Quantitative Analysis.
FI 311: Financial Management