Stefanie Lenway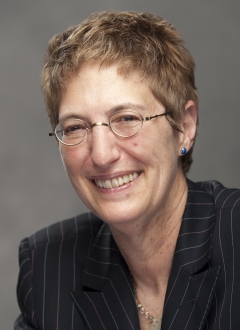 Stefanie Lenway
The Eli and Edythe L. Broad Dean
Department: Dean's Office
Office: N520 North Business College Complex
Telephone: 517-355-8377
Email: lenway@broad.msu.edu
---
---
Stefanie Lenway has served as the Eli and Edythe L. Broad Dean of Michigan State University's Broad College of Business since 2010. At the Broad College, she has built a network of global academic partners to create new teaching and research opportunities for faculty and students. She has also linked Broad College faculty and students with the larger university-wide entrepreneurship network and worked within corporate partners to connect with cutting-edge business practices.

Under Lenway's leadership, the Broad College has launched online certificate programs in supply chain management, strategic leadership, and hospitality business and two new master's programs. The master's program in business analytics was developed in partnership with the College of Engineering and the College of Natural Science to meet the industry need for professionals who can analyze big data. The online master of science in management, strategy, and leadership, which begins in January 2014, is the college's first completely online degree program.

Lenway has also worked with the college's undergraduate program leadership to create the Residential Business Program, a two-year program that supports students in developing the academic and professional profile needed for success in today's global business environment.

Lenway is a member of the governing board of the Association for Accreditation of Collegiate Schools of Business, which drives continuous improvement in business education and research, and a mentor for business schools seeking AACSB accreditation. She is a leading researcher and consultant on global technology management and corporate strategy and a co-author of Managing New Industry Creation, which chronicled the corporate strategies that led to the commercialization of liquid crystal displays.

Prior to joining the Broad College, Lenway was dean of the University of Illinois at Chicago College of Business Administration. She also served as an administrator and faculty member at the University of Minnesota from 1984–2005 and as a faculty member at Washington University in St. Louis from 1981–1984.